The Snell Knot The Easy Way
I've been trying to figure out how to tie this knot for a bit and never really figured it out until I came across this video. It's far and away the easiest way to snell a hook. I'm gonna give it a try when punching matt and it better hold up cause those tungsten weights are dang expensive.
So why snell a hook? When the weight hits the top of the hook, it kicks the point of the hook up which in turn also kicks the claws up on your craw making it look like it's in a fighting position and also increases your hook up ratio.

I believe the video below illustrates the proper way to tie the snell knot but you need hands like a surgeon to tie it this way. The only criticism of this illustration is that I think it's important to make sure that the line end comes of the front of the hook so the point sticks up properly. Just pull the line through the front of the hook like the average fisherman in the first video and problem solved. For some reason the line end comes out of the wrong end on the video with the orange line.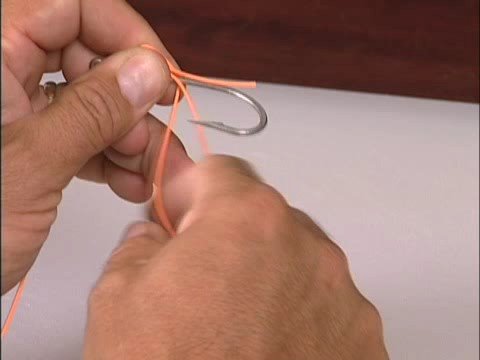 Here's also another easy way to tie a snell knot.